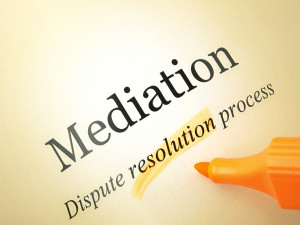 These 3 letters represent 1) our primary service, 2) the company's mission and 3) what unique value AMP provides.
This foundation of AMP Mediation clearly explains the true value in our service.
Below you will find more insight on AMP's 3 pillars.
A – Alternative Dispute Resolution is our service
We strive to be one of the leading providers for alternative dispute resolution services in Southern California.
M – Mutual Agreement is our goal
No matter what the case, our mission is to facilitate a proper environment that will most effectively bring all parties to some sort of mutual agreement.
P – Prompt Action is what we deliver
Above our top-tier neutrals and affordable rates, we truly pride ourselves on our unrivaled response time. When deciding on taking the route of mediation, one of the most common deciding factors is to reach closure in a more timely manner. At AMP Mediation we take it upon ourselves to provide just that, and ensure your mediation process is as smooth and quick as possible.
Contact us today with any questions or to schedule your mediation!
Phone: 949-667-0402
Email: [email protected]