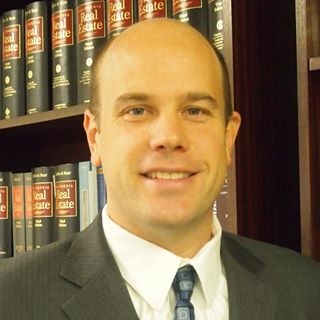 Practice Areas:
• Commercial/Business
• Construction
• Employment/Workplace
• Personal Injury
• Professional Malpractice
• Real Estate
• Torts
• Landlord/Tenant
Contact us today to schedule your mediation!
By phone: +1 949 667 0402
By email: [email protected]
---
"A settlement should not just be a piece of paper; it should also be peace of mind. Let me help you find that peace." – Craig Lang
OVERVIEW: Craig works directly with the participants to determine what process would be most effective in moving the process toward resolution. In most cases, the mediation begins with a joint session that is followed by a series of short caucuses.
BIOGRAPHY: Craig Lang is a seasoned trial lawyer with nearly 15 years of combined experience as both a litigator and a mediator. Mr. Lang has handled trials and appeals in matters involving disputes that range from a few thousand to several millions of dollars in damages. He has similarly mediated and settled disputes in a similar range.
Mr. Lang's experience in an out of the courtroom in a variety of subject areas has not only made him familiar with all aspects of litigation, but in how to work with people of all types to find a resolution that minimizes the expense and time that can be spent on prolonged disputes.
Mr. Lang is a published writer and former journalist, having written for multiple legal and non-legal publications. His interest in research and writing drives him to study all aspects of a case, and all sides of the story, so that he can determine all possible avenues for resolution. This not only gives him the ability to be an effective mediator, but also an efficient arbitrator and discovery referee.
Mr. Lang has worked with individuals from all walks of life and hundreds small companies and international corporations, in areas that include property, transportation, construction, employment, entertainment, publishing, licensing, franchising and home improvement.
COURT ADMISSIONS
• California (State & U.S. District Court)
• Missouri (State & U.S. District Court — West District)
EDUCATION & TRAINING
• Bachelor of Science, News/Editorial Journalism — University of Kansas, 1997
• Juris Doctor, Loyola Law School — Los Angeles, 2002
• Loyola Law School Center for Conflict Resolution — Community Mediation Training, 2010
PROFESSIONAL MEMBERSHIPS & AFFILIATIONS
• Mediation Panel, United State Bankruptcy Court (Central District of California) — 2016-Present
• Los Angeles Superior Court Mediation Panel — 2012-2013
• California Academy of Mediation Professionals, 2011-Present
• California Lawyers for the Arts — 2012-2013
• Southern California Mediation Association — 2011-Present
• Member, Beverly Hills Bar Association, Section on Conflict Resolution
PREVIOUS EXPERIENCE & QUALIFICATIONS
Mr. Lang has spent 15 years as a trial lawyer, actively participating in court trials, arbitrations and administrative hearings representing a vast array of clients, including but not limited to individuals, multi-national corporations, and public entities. His practice areas as a lawyer include construction litigation, real estate law, employment disputes, appeals, trademark/copyright litigation and registration, landlord/tenant disputes, collection actions and contract negotiations.
As a neutral, Mr. Lang has presided over and settled disputes of all types, including but not limited to construction claims (contract and defect), contract disputes, unlawful detainer matters, property disputes, personal injury claims, copyright and trademark litigation, civil rights complaints and employment disputes.
AWARDS
• First Honors Award, Loyola Law School (Internet Law & Privacy) 2001
• Published Law Review Article: Internet Gambling: Nevada Logs In, Loyola of Los Angeles Entertainment and Sports Law Review, Vol. 22, Issue 2